Glow Up Your Business with the Market Like Monrae Bundle
Grab our BEST-SELLING Million Dollar Planner, and books
at a SPECIAL DISCOUNTED PRICE

Glow Up Your Business with the SUPERMarket Like Monrae Bundle
Grab our BEST-SELLING Million Dollar Planner, and books
at a SPECIAL DISCOUNTED PRICE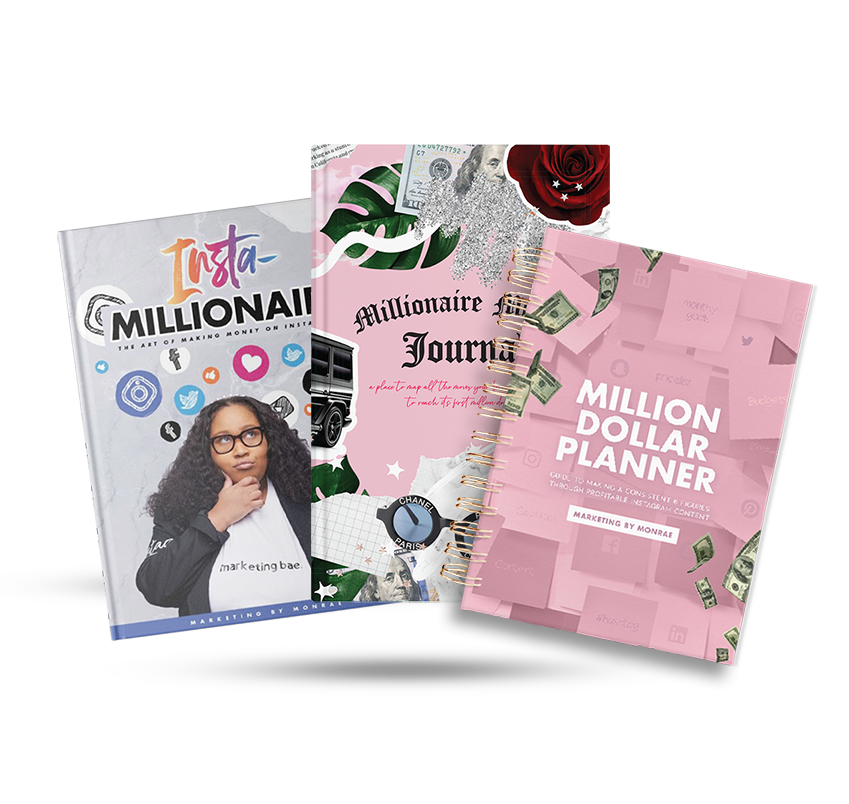 Are you ready to get the tools you need to
execute your million dollar plan?
The SUPER Market Like Monrae Bundle includes physical copies of our Million Dollar Planner,
books, journal, and bonus digital courses.
If you promised yourself that 2021 would be the year that you stopped playing small,
stepped into CEO status, and levelled up your marketing, this bundle is where you start.
Here's how grabbing this bundle of physical books
can explode your sales in just a few chapters…
when you do the work.
The Super Market Like Monrae Bundle includes: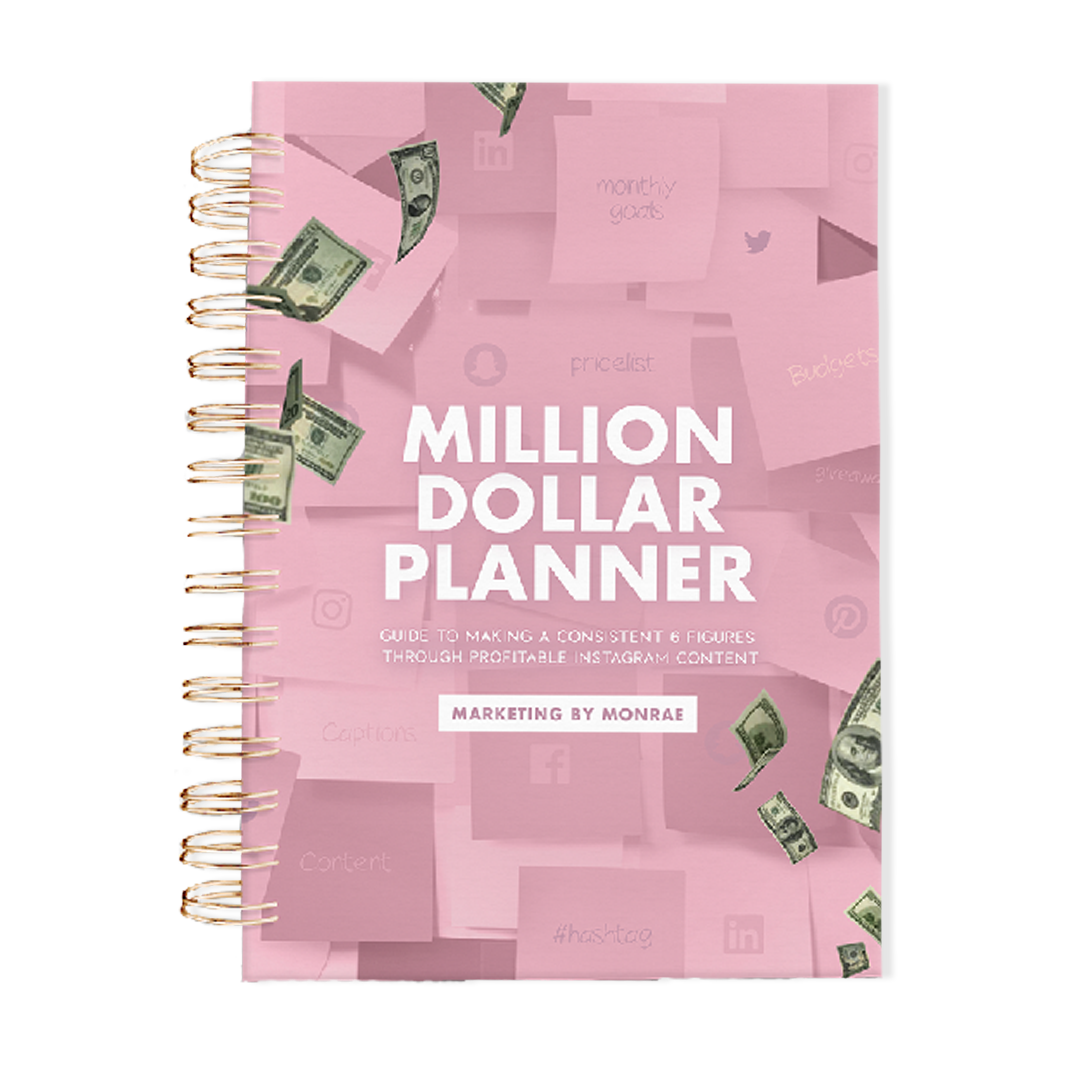 Our Million Dollar Planner
Using this planner helps you define your brand on a whole new level with outlines and worksheets for content planning, social media growth, and marketing. Let's hit those big goals together!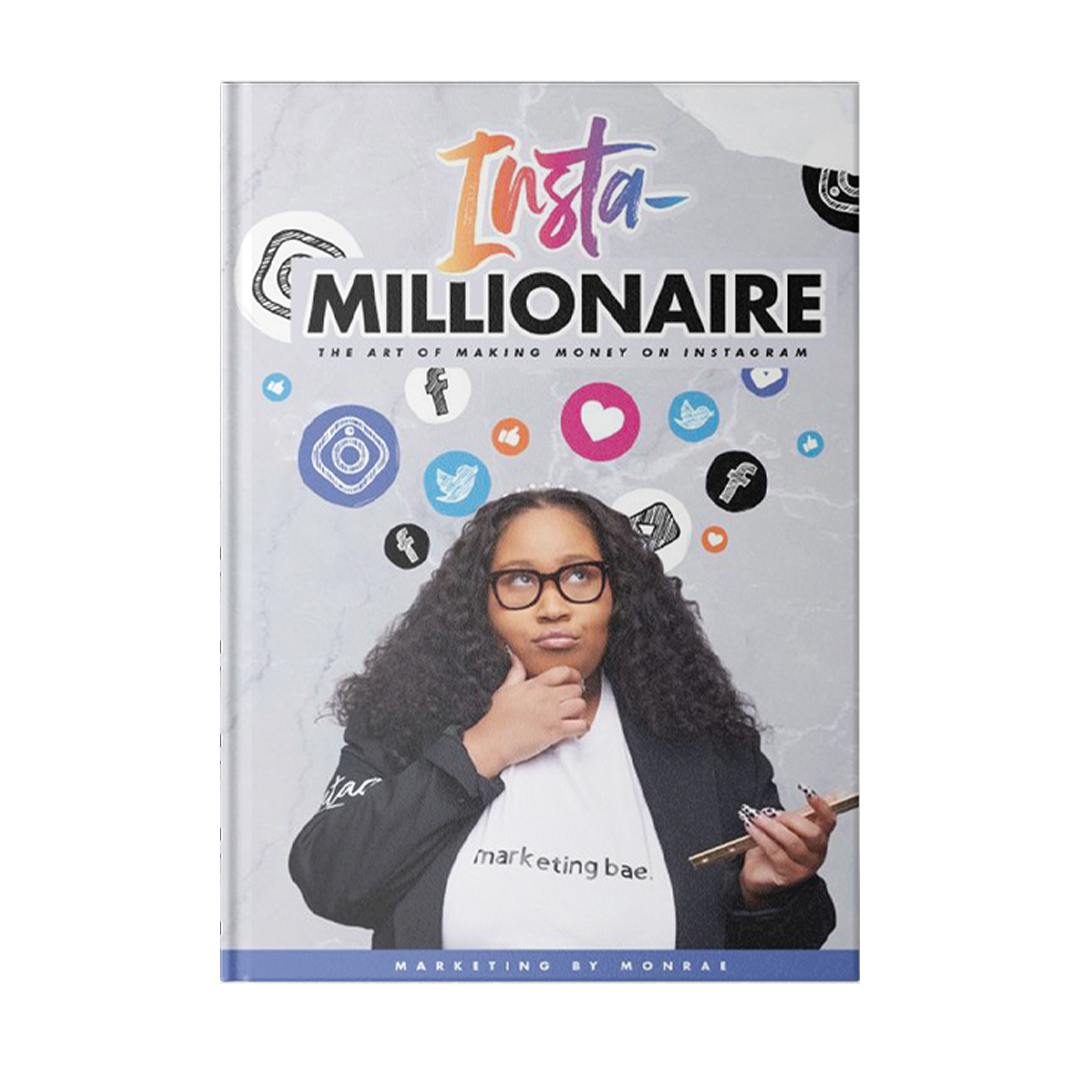 Insta-Millionaire
I wrote this book because I wanted to break down how simple it is to grow your IG without sweat, tears, or spamming. I go beyond vanity metrics to really show you how you need to show up to grab a bag on your feed.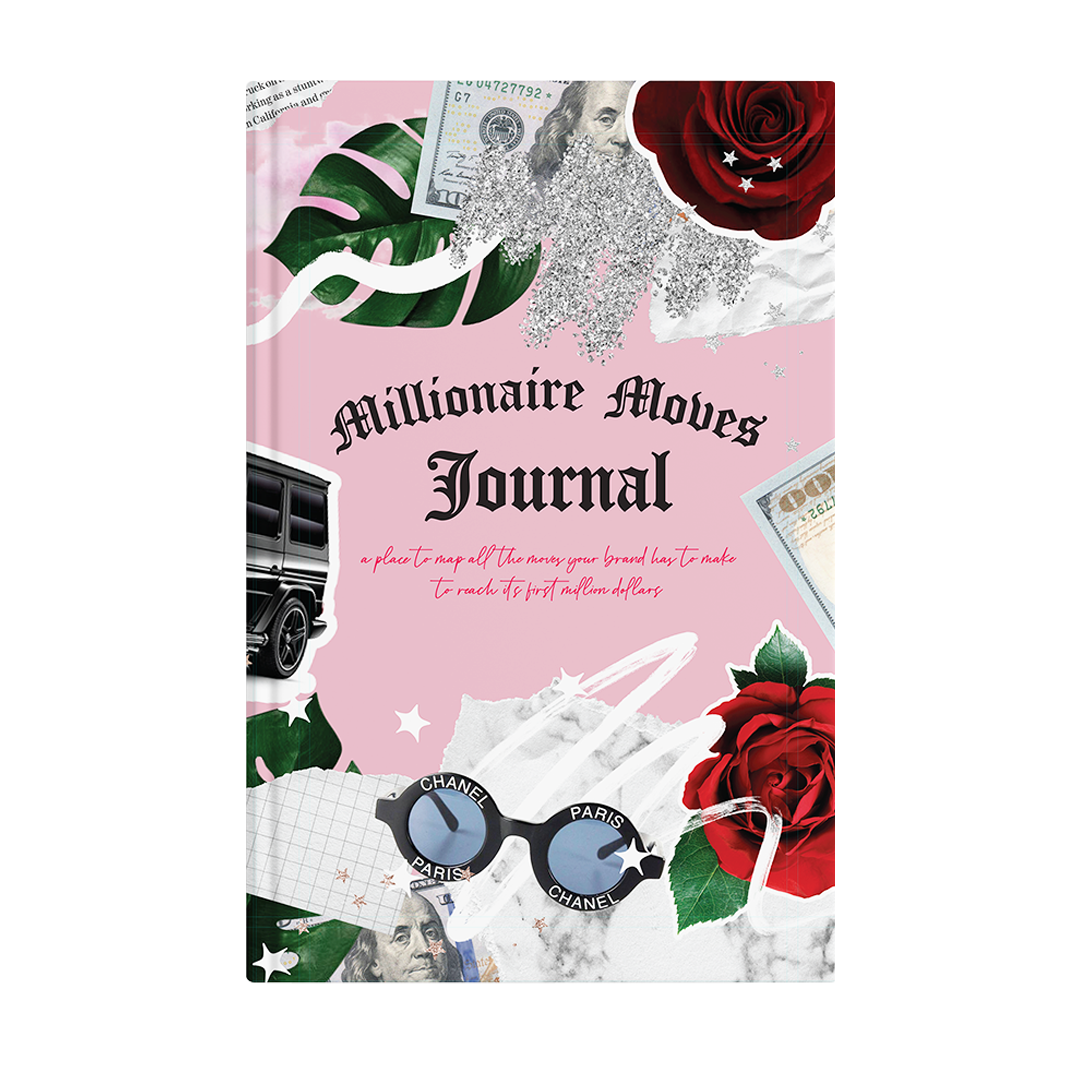 Millionaire Moves Journal
If you haven't decided to make note-taking and journaling a part of your 2021 routines you're missing out! I've provided over 200 blank sheets in a hardcover book PLUS motivational quotes to help you get your CEO dreams out of your head and into the world.
Interested in upgrading your bundle??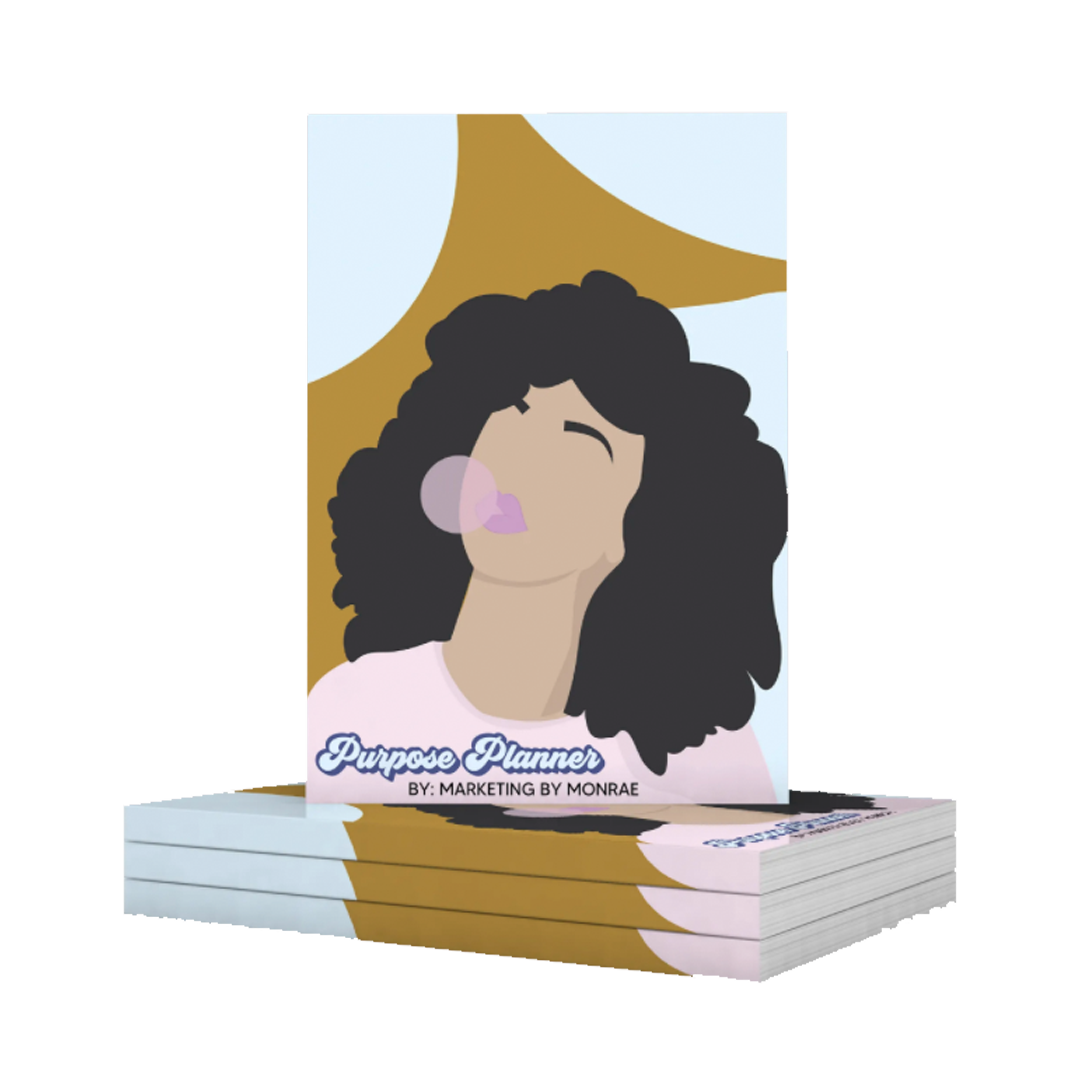 UPGRADE OPTION #1
The Purpose Planner:
Discovering, and clarifying my purpose,
and then committing to it allowed me to 10x my business revenue
in 365 days after almost losing everything (with the pics to prove it).
What could discovering your purpose do for you?
Add this workbook to your bundle today.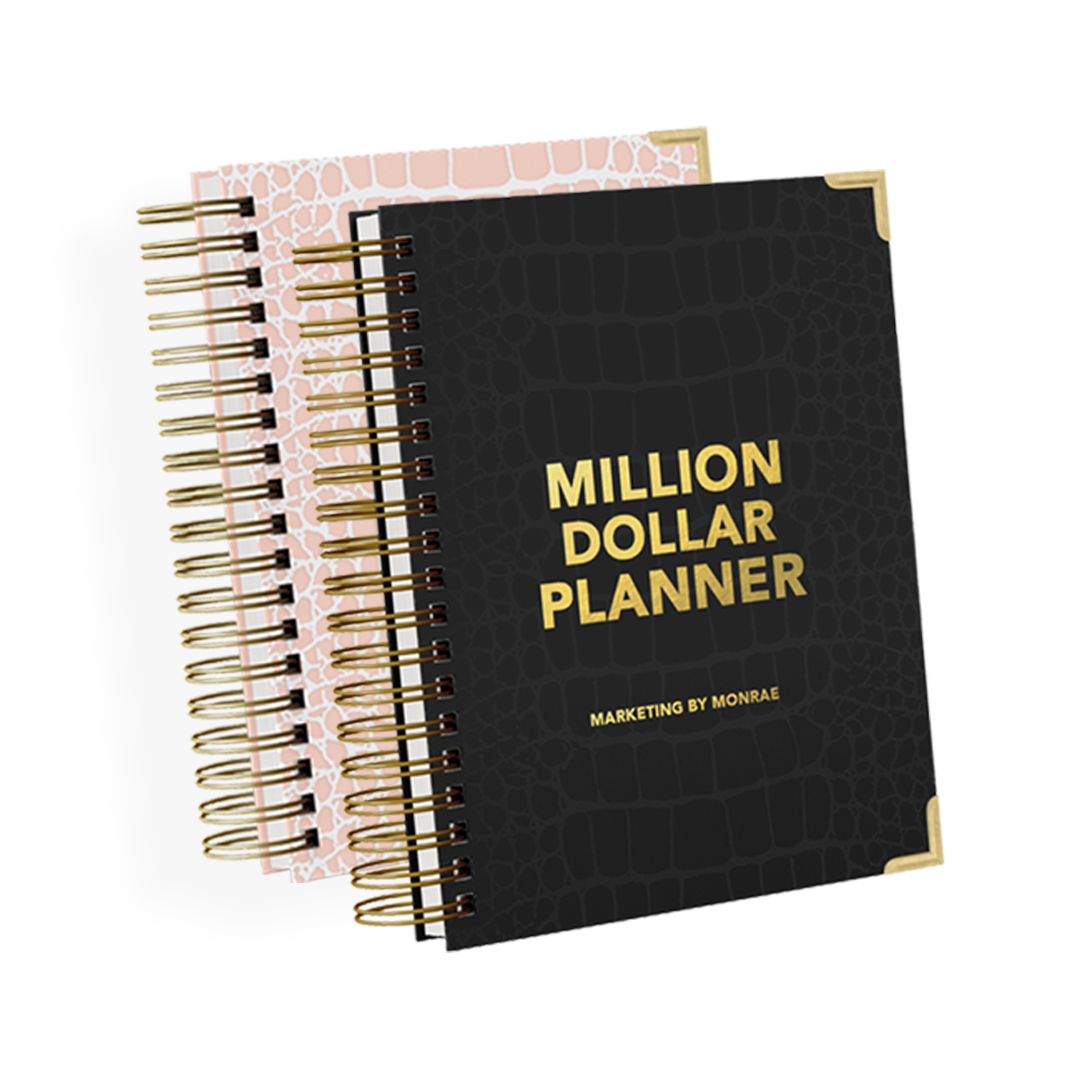 UPGRADE OPTION #2
The CROC Million Dollar Planner:
Our Limited Edition croc planners are available in either pink or black, and are bursting with resources, and planning pages for stepping up your marketing.
This includes pages for establishing your brand identity, planning content, marketing campaigns, product development, tracking metrics, and more.
Swap out your Million Dollar Planner for the CROC Million Dollar planner in your bundle.
I'm just gonna go ahead and say we over
DELIVERED with this one.
Grab Your Super Market Like Monrae Bundle
while they're still available.
We can't keep these in stock!
I've even added stacks of cute and useful stickers,
a matching Millionaire Mob Pen, and BONUS digital courses.

These digital courses are included in
your bundle for the FREE99!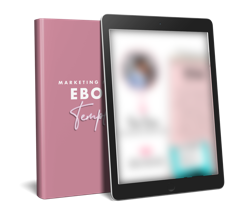 Market Like Monrae E-Book:
This is a 25-page E-Book that gives 150 tips from Monrae on how to market.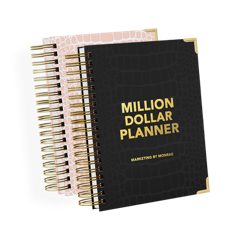 Tutorial On How To Use The Planner:
This is a video tutorial on the best way to use the planner.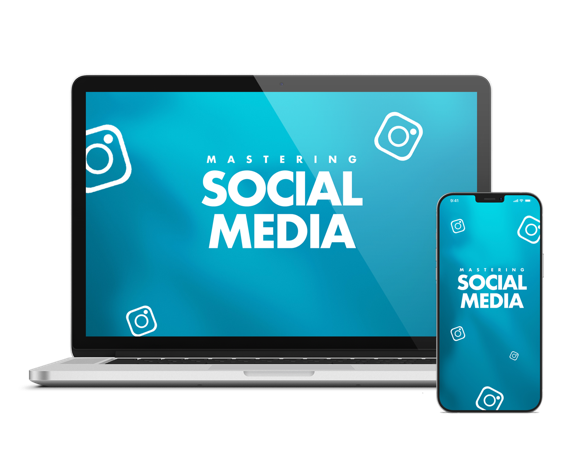 How To Build Your Social Media Overnight:
This is a digital course teaching you how to set up your social media page to grow your following.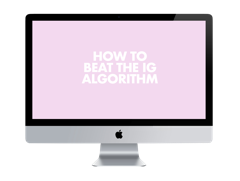 How To Beat The IG Algorithm:
Are you tired of your followers not seeing your posts and not getting enough likes? This is a digital course teaching you how to beat the algorithm.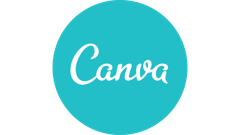 Canva Tutorials: Ever wanted to be your own graphic designer? These Tutorials are going to take your visuals to the next level!