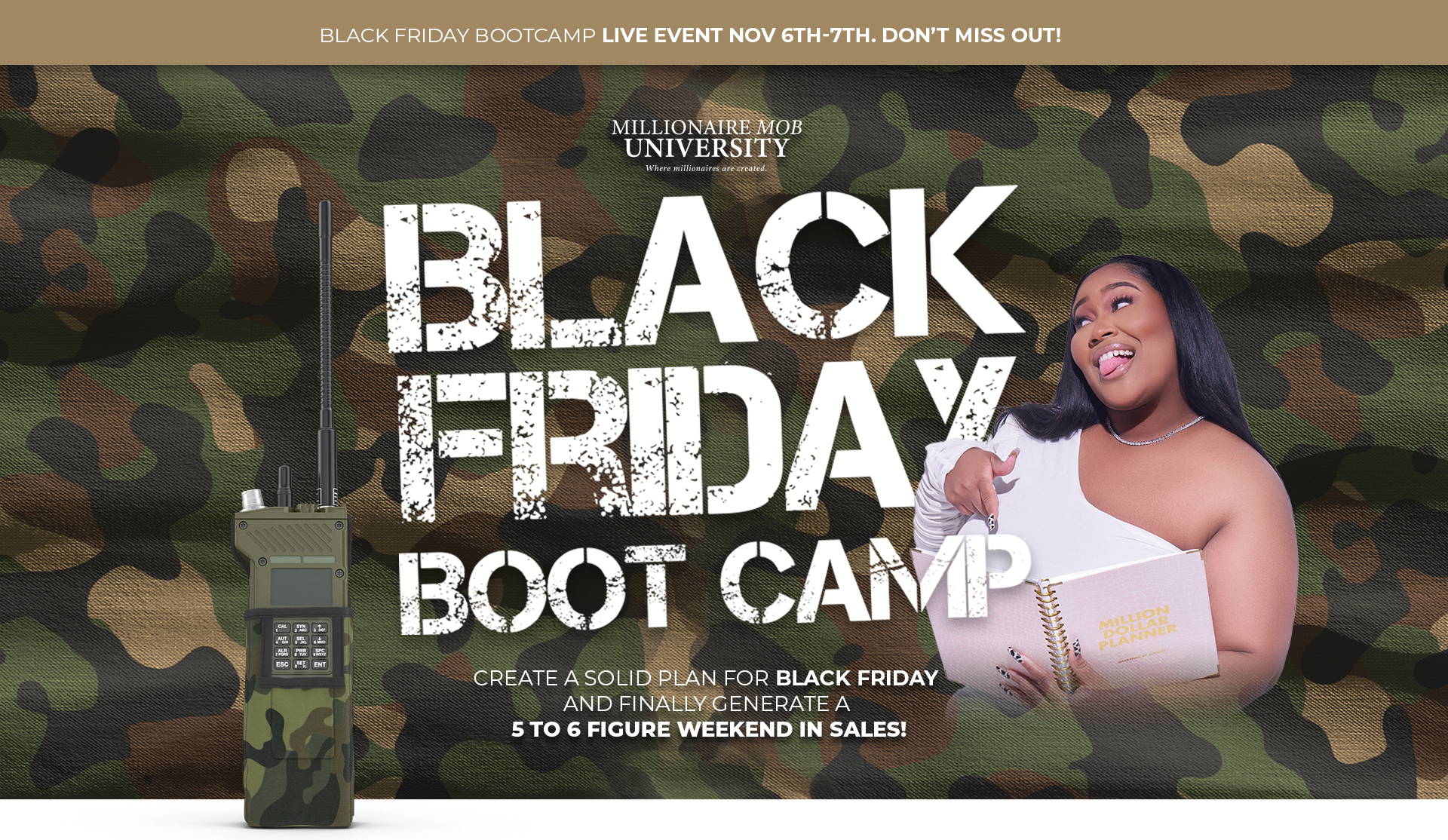 Join the Black Friday Content Bootcamp!
Million Dollar Planner Sale & CEO Startup Bundle!!
Ready to UNLOCK YOUR NEXT LEVEL?
Grab any one of our BEST free or paid resources for marketing your business, planning for success, and growing your brand.
I would like Monrae to represent my brand
Join Our Free Facebook Group!